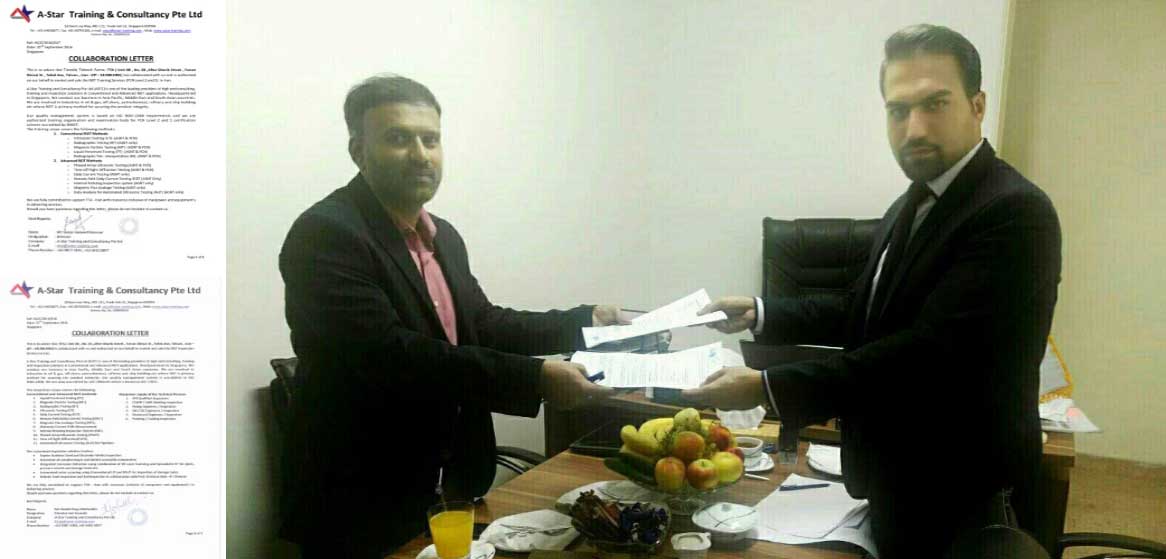 For the first time in Iran, certification PCN Level II & III
Consulting Engineers Technical inspection and testing Taradis radiation (TTA) with the help of Almighty God, in order to improve the quality of education as well as development and promotion of non-destructive testing services, consulting and technical inspection and to create a safer world by providing NDT and inspection services with high quality whenever possible with the efforts of a group of engineers and technical specialists representing the company's a-STAR (ASTC) Singapore, one of the leading companies in the field of consulting, training and inspection applications for conventional and advanced NDT British non-destructive testing (BINDT) the most prestigious courses in the world level II and III non-destructive testing under BINDT held, for engineers and professionals in the interior of our country deserve our beloved Iran and certificates PCN level II & III will be issued directly from BINDT, awarded to those who accept them.
Our dream is to create a safer world by advancing our product authentication through the output quality in everything we do. Therefore, our offshore industries, oil and gas, petrochemicals, refining, shipbuilding, etc., which, NDT main ways to ensure the accuracy of product into the country and the world through knowledge transfer advanced non-destructive testing methods such as PAUT , TOFD, MFL, IRIS, ACFM, RFECT addition to the usual methods, we cooperate. Our success by our staff and their commitment to achieve the desired results through excellence in design, implementation and performance in all our projects is guaranteed. We are trying to work creatively and propose customized inspection, be different in this regard.