ASNT educational courses
The department of education in Taradis Tabesh Azma Company holds the advanced and conventional courses based on the ASNT International Standard in one of the most famous universities of Iran. The aim is to provide the human resources for industries and improving the knowledge of the engineers and personnels.
Our success is guaranteed by our employees and their commitment to gain best results. We try to be different by presenting innovative and customized inspection offers.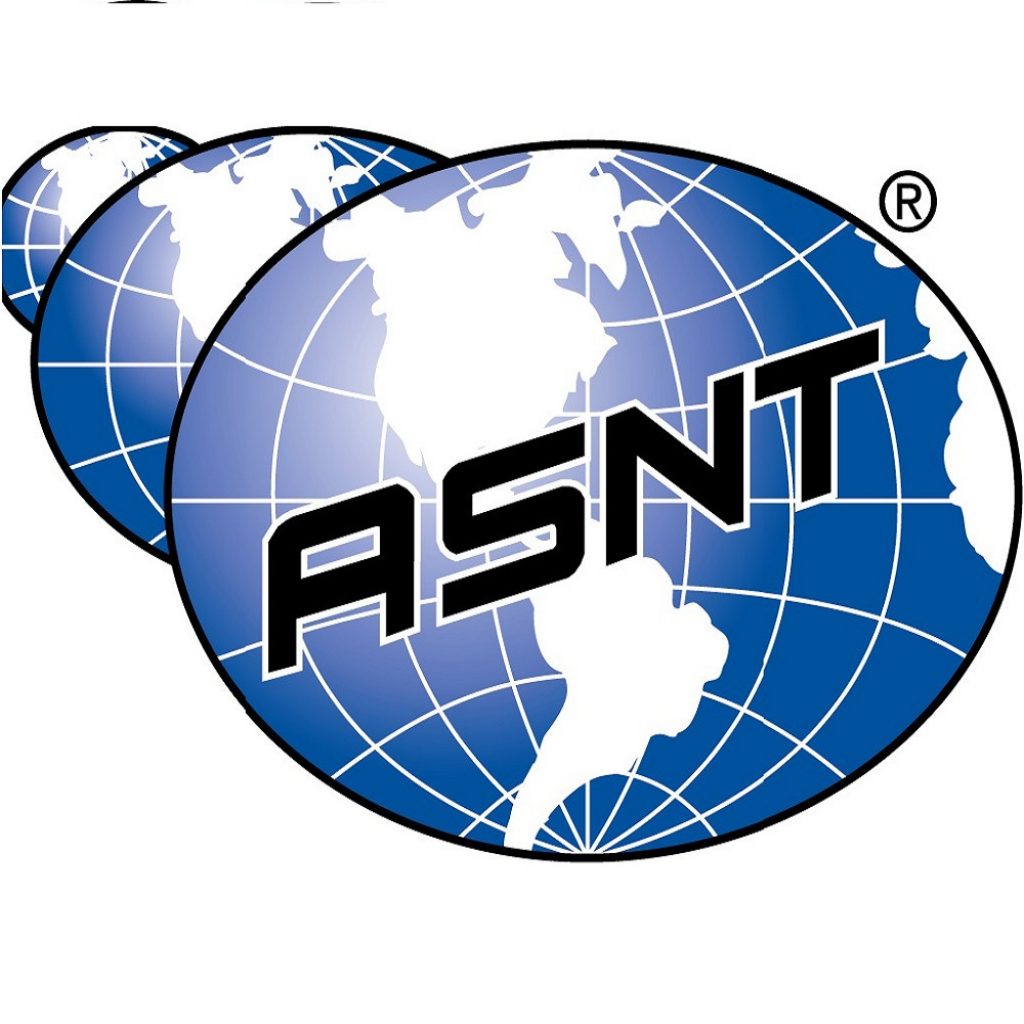 Eddy Current Testing Level I Topical Outline
Theory Course

Introduction to Eddy Current Testing
Electromagnetic Theory
Lab Demonstration

Basic Technique Course

Types of Eddy Current Sensing Elements
Selection of Inspection Parameters
Readout Mechanisms
Lab Demonstration
Eddy Current Testing Level II Topical Outline
Principles Course

Review of Electromagnetic Theory
Factors That Affect Coil Impedance
Signal-to-Noise Ratio
Selection of Test Frequency
Coupling
Field Strength and its Selection
Instrument Design Considerations

Techniques and Applications Course

User Standards and Operating Procedures
Inspection System Output
Ultrasonic Level I Topical Outline
Basic Ultrasonic Course

Introduction
Basic Principles of Acoustics
Equipment
Basic Testing Methods

Ultrasonic Technique Course

Testing Methods
Calibration (Electronic and Functional)
Straight Beam Examination to Specific Procedures
Angle Beam Examination to Specific Procedures
Ultrasonic Testing Level II Topical Outline
Review of Ultrasonic Technique Course
Evaluation of Base-Material Product Forms
Evaluation of Weldments
Evaluation of Bonded Structures
Discontinuity Detection
Evaluation
 Magnetic Particle Testing
Magnetic Particle Testing Level I Topical Outline
Principles of Magnets and Magnetic Fields
Characteristics of Magnetic Fields
Effect of Discontinuities of Materials
Magnetization by Means of Electric Current
Selecting the Proper Method of Magnetization
Inspection Materials
Principles of Demagnetization
Magnetic Particle Testing Equipment
Types of Discontinuities Detected by Magnetic Particle Testing
Magnetic Particle Test Indications and Interpretations
Magnetic Particle Testing Level II Topical Outline
Principles
Flux Fields
Effects of Discontinuities on Materials
Magnetization by Means of Electric Current
Selecting the Proper Method of Magnetization
Demagnetization Procedures
Equipment
Types of Discontinuities
Evaluation Techniques
Quality Control of Equipment and Processes
 Liquid Penetrant Testing
Liquid Penetrant Testing Level I Topical Outline
Introduction
Liquid Penetrant Processing
Various Penetrant Testing Methods
Liquid Penetrant Testing Equipment
Liquid Penetrant Testing Level II Topical Outline
Review
Selection of the Appropriate Penetrant Testing Method
Inspection and Evaluation of Indications
Inspection Procedures and Standards
 Visual Testing
 Visual Testing Level I Topical Outline
Introduction
Definitions
Fundamentals
(Equipment (as applicable
Employer-Defined Applications
Visual Testing to Specific Procedures
Visual Testing Level II Topical Outline
Introduction of Visual Testing and Remote Visual Inspection
Fundamentals
Lighting
Material Attributes
Environmental and Physiological Factors
Principles and Theory
Equipment
Applications and Techniques
Visual Testing and Remote Visual Inspection Requirements
Recording and Documentation
Terminology and Definitions
Radiographic Testing
Radiographic Testing Level I Topical Outline
Basic Radiology Physics Course

Introduction
Fundamental Properties of Matter
Radioactive Materials
Types of Radiation
Interaction of Radiation with Matter
Exposure Devices and Radiation Sources
Radiological Safety Principles Review

Radiographic Technique Course

Introduction
Basic Principles of Radiography
Radiographs
Radiographic Image Quality
Film Handling, Loading and Processing
Exposure Techniques – Radiography
Fluoroscopic Techniques
Radiographic Testing Level II Topical Outline
Film Quality and Manufacturing Processes Course
Review of Basic Radiographic Principles
Darkroom, Techniques and Processing
Indications, Discontinuities and Defects
Manufacturing Processes and Associated Discontinuities
Radiological Safety Principles Review

Radiographic Evaluation and Interpretation Course

Radiographic Viewing
Application Techniques
Evaluation of Castings
Evaluation of Weldments
Standards, Codes and Procedures for Radiography