about us
Consulting Engineers Technical inspection and testing Taradis radiation (TTA) with the help of Almighty God, in order to improve the quality of education as well as development and promotion of non-destructive testing services, implementation, consulting and technical inspection with the efforts of a group of engineers and technicians in welding field is established and has started its activity. The company's technical inspection, non-destructive testing, design, consultation, supervision and management of industrial projects and construction, engineering and inspection materials and equipment as well as specialized training and practical nondestructive testing activities. The complex benefits from experienced management staff, knowledge and experienced engineers and modern equipment inspection are just looking to enhance customer satisfaction in line with laws, regulations, standards and other quality requirements. The key to our success adherence to professional ethics, knowledge, experience, creativity and order governing the activities of the company that all its experts, including professionals, skilled, talented and creative in the field of non-destructive testing and welding engineers and has its record in this area are active.
Chart Organizational
So, in order to learn more about the organizational structure of the company's employees provide customers with consulting engineers and technical inspection Taradis radiation tests, the company's organizational chart is presented.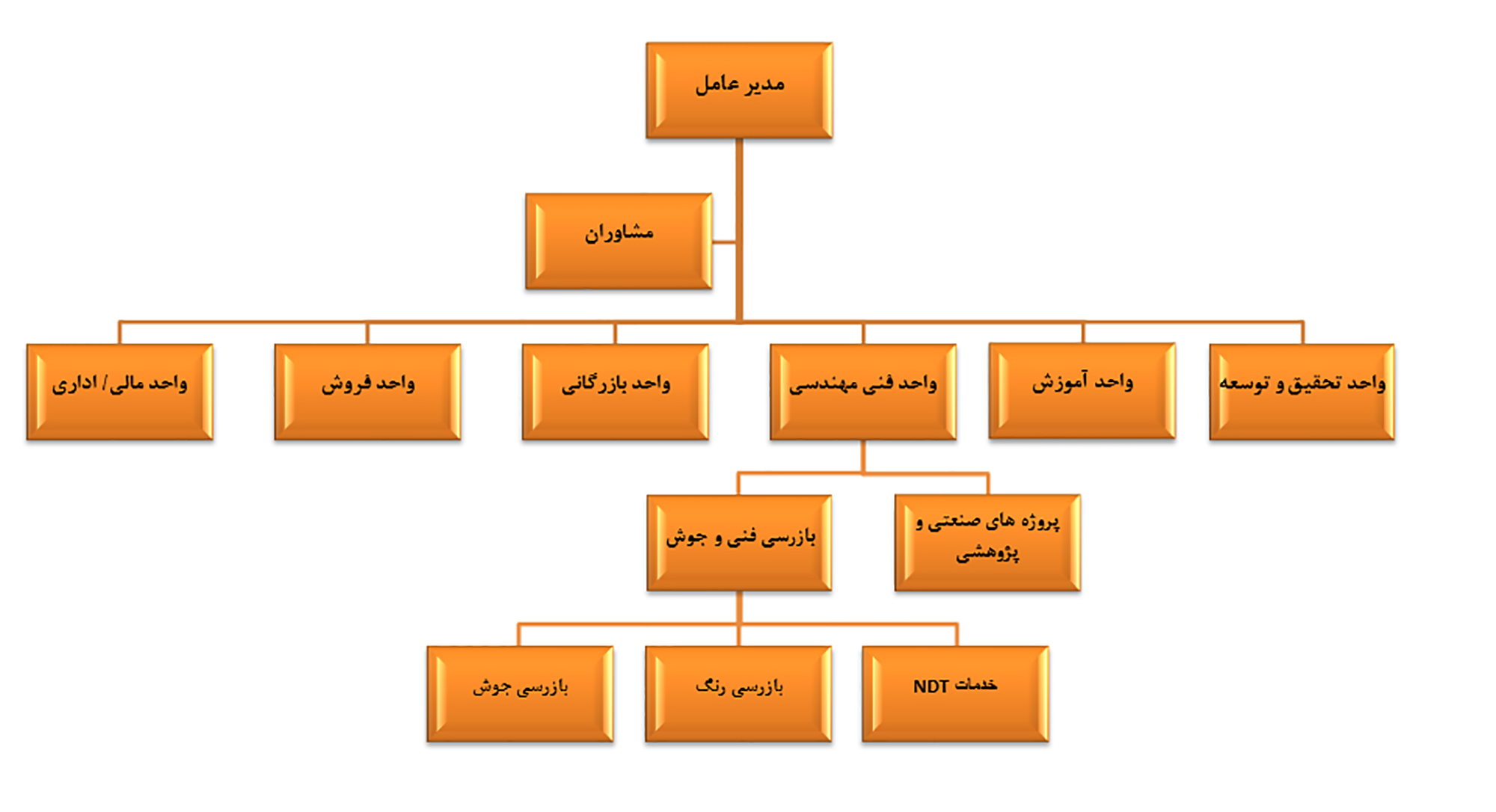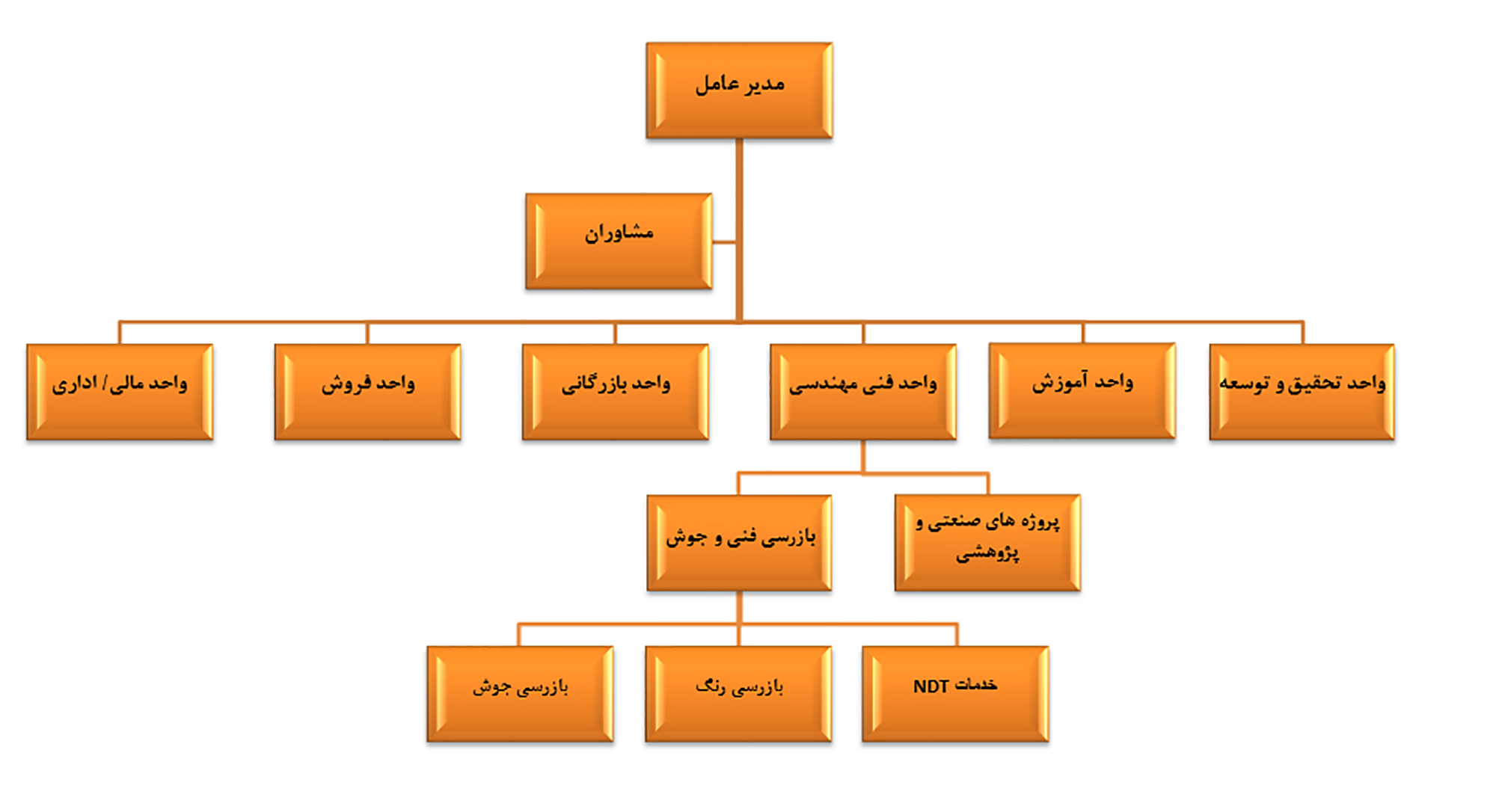 Company Quality Policy Taradis radiation test
has started its activities.
The company's policy is based on engineering capabilities and provide quality services based on national and international standards and regulations are respected employers. Therefore, the management company that implemented the quality management standard based on ISO / IEC 17020: 2013 and improve their processes, fulfill the following objectives:
Ethics, impartiality and independence and attempts to increase trust and satisfaction of employers
Increasing service quality and timely inspection obligations
Draws on expertise with positive moral records and trying to increase their knowledge
Commitment to continuous improvement processes
Commitment to national and international laws and regulations and other requirements related to company activities
Development services companies to increase market share
Motivate, improve the efficiency of staff skills through training and systematic, planned and continuous
The extension of activities related to inspection, through studies and the purchase of equipment
Timely and appropriate follow-up to complaints from customers